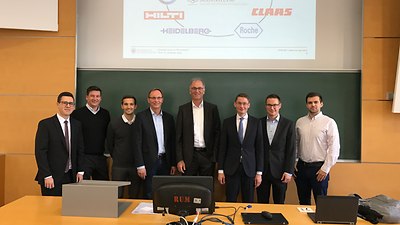 CLAAS becomes supporter at Mannheim University
CLAAS becomes supporter of the endowed chair of Procurement at Mannheim University
Since the winter term 2019/2020 CLAAS has become supporter of the endowed chair of procurement of the University of Mannheim - Prof. Dr. Christoph Bode.
This gives CLAAS the opportunity to place ideas and topics for further research. In addition the students and the chair members get access to practical topics which are relevant for CLAAS and the Ag-industry. Last but not least CLAAS has the chance to get contact to potential future employees with a high level of knowledge in purchasing.
Twice a year a supporting companies' meeting is held together with Prof. Bode. The sharing of ideas from different industries is another great benefit for CLAAS. Strong companies like SAP, Hilti and Roche are supporters, too.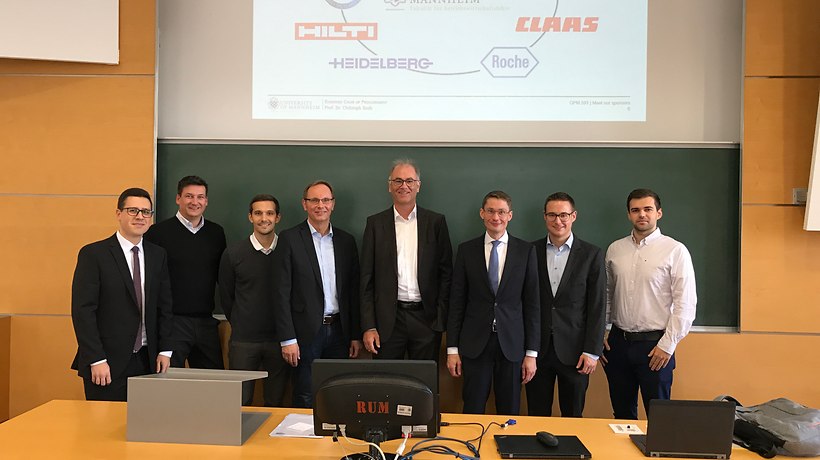 Supporting companies' meeting: University of Mannheim - endowed chair of Procurement - Prof. Dr. Christoph Bode (3rd from right) Rüdiger Mohr - Vice President Corporate Purchasing CLAAS Group (4th from left)
Prof. Dr. Christoph Bode presented the new collaboration between CLAAS Purchasing and the Procurement chair at the university at the yearly CLAAS Purchasers' Day and spoke about risk management.
At the Suppliers' Day, Prof. Bode gave a speech on the topic of innovation and the requirements for successful collaboration between customer and supplier: "Both partners must be a good fit in terms of their relationship and their strategy in order to achieve the best possible combination of the core expertise of CLAAS and innovation capabilities of the supplier."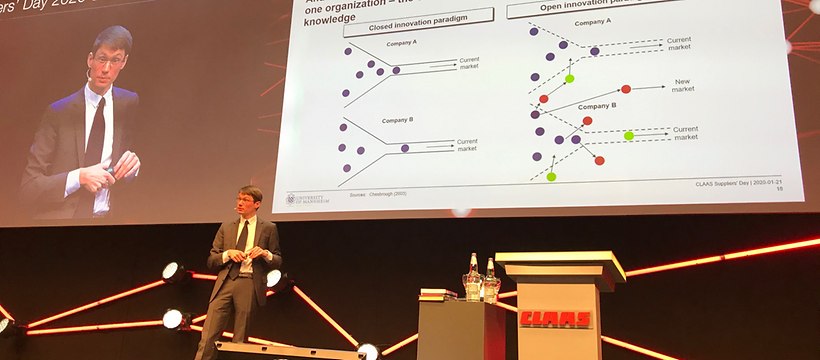 CLAAS Suppliers' Day: Prof. Dr. Christoph Bode presents options for collaborative innovation