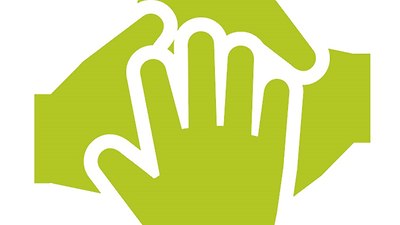 Progress in the Purchasing Organization
CLAAS purchasing evolves to 'Global Purchasing'
Purchasing and neighboring functions at CLAAS conduct an organizational change towards a global commodity focus. Based on this, we will be 'Connecting Strengths and Empowering Our Business'.

Starting on October 1st, 2023, the CLAAS Group conducts a major organizational transition to a customer and product centric organization. In future "Product Units" and "Service Units" will focus on our products' needs. Along with this change all purchasing functions at CLAAS will be combined in one organizational unit. The new "Global Purchasing" has the mandate to support the business regardless of location and product development phase. The focus is to balance between technology and innovation, quality, as well as competitive costing and pricing. With this we will be Connecting Strengths and Empowering Our Business.
Accompanying this change, new responsibilities have been assigned. With effect from October 1st, 2023, Frank Sommer, former Senior Vice President Service Unit Business Administration in Business Unit Grain, leads the global team as Senior Vice President Global Purchasing. Rüdiger Mohr, former Senior Vice President Purchasing, takes over as new Senior Vice President Dealer and Network Development.
The foundation of the new organization is a strong focus on commodities and a strong link to product development. With this an early integration in all relevant product developments is ensured and processes, supplier collaboration, as well as communication is simplified.
The new Global Purchasing leadership team
This focused organization will also lead to changing responsibilities on the operational level. In fact, there will be one single point of contact for each commodity and supplier across all locations. Some tasks will be handed over from decentral to global acting contact partners.
In parallel to Global Purchasing neighboring functions at CLAAS will conduct an equivalent change. The clear focus on commodities is also represented by newly implemented Global Supply Chain Management and Global Quality Management, which include dedicated Service Functions at the interface to our suppliers.
Laura Vollmer, Vice President Service Function Material Management will represent Global Supply Chain Management
Ulrich Jauert, Vice President Strategic Supplier Quality Management, will represent Global Quality Management
The new operational responsibilities on commodity level for all functions can be found on claas-supplier.net. We will continue our long-lasting partnership with our reliable and innovative suppliers and look forward to further intensifying the dialog. We will host a Global Supplier Webcast in January and continue our long-lasting partnership with your support, products and innovations.