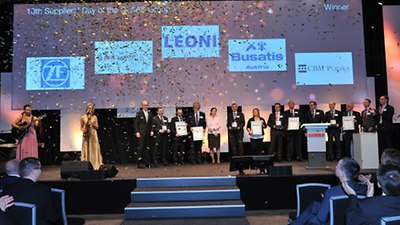 17.01.2014
CLAAS Suppliers meet in Harsewinkel
On 14th January, more than 600 CLAAS supply partners gathered at the 10th Suppliers' Day, which this year again took place in Harsewinkel.
Hans Lampert, Member of the CLAAS Group Executive Board and Group Executive Vice President Finance and Controlling, and Head of Corporate Purchasing Rüdiger Mohr welcomed the attendants from many different countries. Hans Lampert gave an overview of the past financial year, which was the most successful year so far in CLAAS' hundred-year history. In addition, he commented on the coming months: "CLAAS will further grow. The next months are difficult to predict. We must be vigilant and flexible in order to adapt ourselves to market requirements."
Rüdiger Mohr emphasised that a fair number of CLAAS innovations have resulted above all from good cooperation with suppliers. As part of supplier innovation management, this exchange is to be intensified, in order to generate even more good ideas.
To highlight this, guest speaker Professor Guido Baltes, Professor of Strategy & Management at the Constance University of Applied Sciences, gave a talk on innovation management. He demonstrated how successful companies use ambidexterity, which is the skill of optimising existing products and developing and establishing new ones at the same time.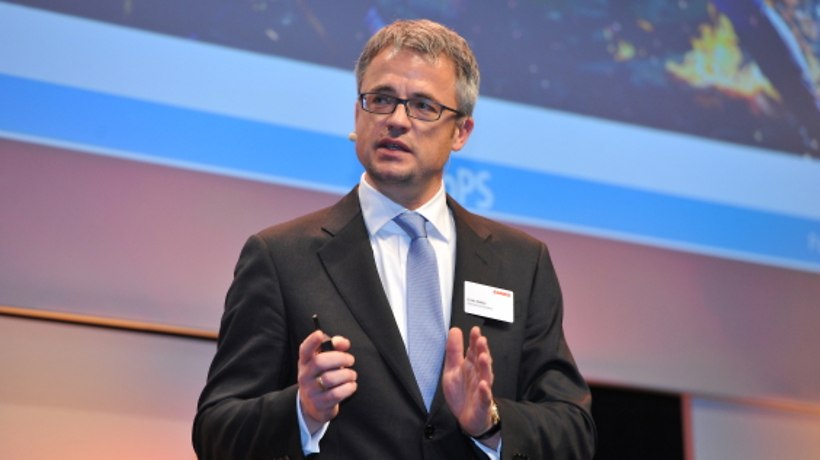 As part of the subsequent presentation of the Supplier of the Year Awards, Leoni Bordnetz-Systeme GmbH was named the overall winner by Cathrina Claas-Mühlhäuser, chairwoman of the Supervisory Board. Leoni is the leading European provider of cables and cable systems for the automotive industry and other branches of industry.
In addition, four other companies were awarded with CLAAS supplier awards for the jubilee year 2013. Various speakers presented the awards in the categories of Quality, Logistics, Innovation and Service.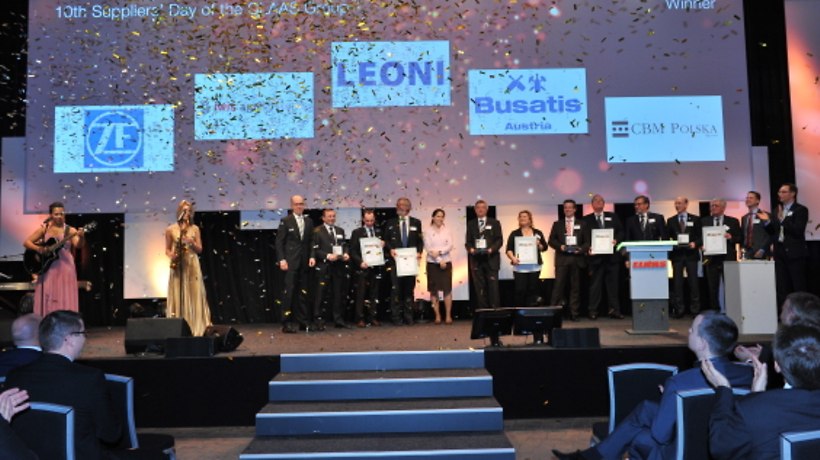 An overview of the winners in all categories:
Quality
ZF Friedrichshafen AG, Passau (DE)
Nominated:
Atik Metal, Izmir (TR)

Raal S.A., Bistrita (RO)

Logistics
iwis antriebssysteme GmbH, Sontra (DE)
Nominated:
Kleyling Spedition GmbH, Breisach am Rhein (DE)

Friedrich Graepel AG, Löningen (DE)

Innovation
Busatis GmbH, Purgstall (AU)
Nominated:
NORMA Group, Maintal (DE)

IAV GmbH, Berlin (DE)

Service
CBM Polska Sp.z o.o., Melgiew (PL)
Nominated:
Hellbeck Montagetechnik GmbH, Borchen (DE)

Logistik Unicorp B.V., Doetinchem (NL)